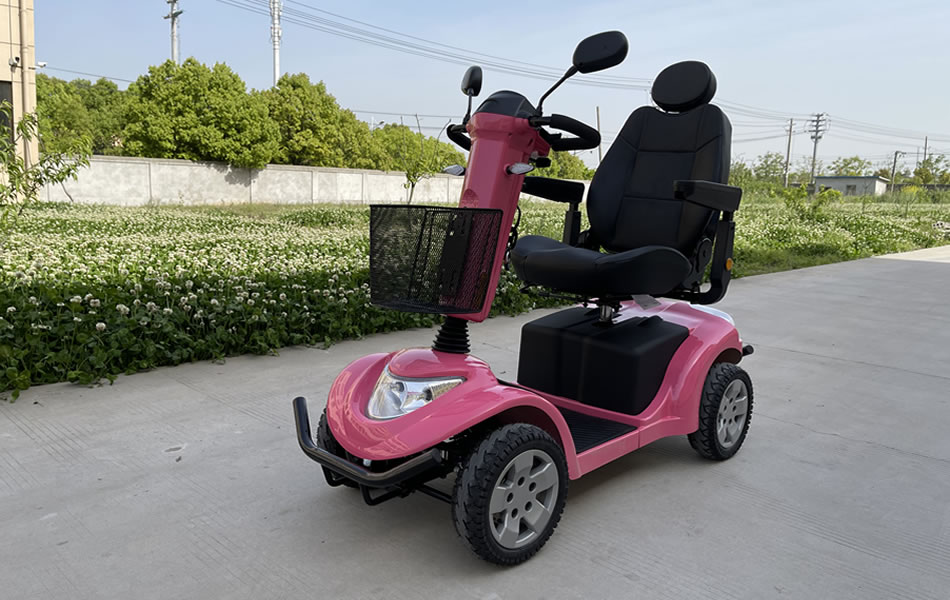 WHY CHOOSE US
Lots of customers come to us because we are on the top of the list of Chinese mobility scooter manufacturers. Why can we be the top manufacturer?
High quality
Our mobility scooters certified with CE, is famous for its high quality and enjoy the long-standing reputation at home and abroad.Our scooters are designed to be a visually striking as they are high performing. Our sporty designs allow your scooter to be an extension of your unique personal style.
Professional and experienced team
our team have Great experience accumulated in such a long time period make us professionals in design and making scooters.we can offer flexible tech support to meet every different demand from customers.
Effecient service.
with the idea of focus on costumer, we response to customers need in time, and make every afford to make customers satisfied.
competitive price
with long year experience in making scooters, we keep optimize supply chain, this makes it possible to for us to offer Quality scooters at the best price anywhere.
Best Warranty service
offers 2 years warranty on scooter and 1 year warranty for specified components, first action to be taken as soon as get complain.